A FEW OF THE MOST POPULAR VACATIONS
The gateway to building memories that will last a lifetime.
Disney World and Disneyland:
The Walt Disney World Resort, also called Walt Disney World and Disney World, is an entertainment complex in Bay Lake and Lake Buena Vista, Florida, in the United States, near the cities Orlando and Kissimmee. Opened on October 1, 1971, the property, which covers nearly 25,000 acres, only half of which has been used, comprises four theme parks, two water parks, twenty-seven themed resort hotels, nine non-Disney hotels, several golf courses, a camping resort, and other entertainment venues, including the outdoor shopping center Disney Springs.
Today, Walt Disney World is the most visited vacation resort in the world, with an average annual attendance of more than 52 million. The resort is the flagship destination of Disney's worldwide corporate enterprise and has become a popular staple in American culture.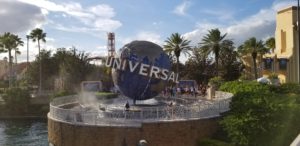 Universal Studios in Orlando:
The Universal Orlando Resort, commonly known as Universal Orlando, formerly Universal Studios Escape, is an American theme park and entertainment resort complex based in Orlando, Florida. Universal Orlando is the second-largest resort in Greater Orlando, after the Walt Disney World resort, covering 541 acres of land.
Universal Orlando consists of two theme parks (Universal Studios Florida and Universal's Islands of Adventure), a water park (Volcano Bay), a night-time entertainment complex (Universal CityWalk Orlando), and six Loews Hotels (Loews Portofino Bay Hotel, Hard Rock Hotel, Loews Royal Pacific Resort, Cabana Bay Beach Resort, Loews Sapphire Falls Resort, and Universal's Aventura Hotel). All of the hotel resorts offer Early Park Admission into The Wizarding World of Harry Potter and Universal's Volcano Bay. Additionally, the Loews Portofino Bay Hotel, Hard Rock Hotel, and Loews Royal Pacific Resort offer free unlimited Universal Express Pass for use at participating rides at Universal Studios Florida and Universal's Islands of Adventure. This benefit is not valid at Volcano Bay, Halloween Horror Nights or Rock the Universe.
Universal Orlando is one of the most visited resorts in the world, currently with an annual attendance of 21 million in 2017. Universal Orlando is the flagship resort of Universal Parks & Resorts, especially due to the competitive nature between the resort and Walt Disney World.
SeaWorld in Orlando Florida:
SeaWorld Orlando is a theme park and marine zoological park, in Orlando, Florida. It is owned and operated by SeaWorld Parks & Entertainment. When combined with its neighbor Discovery Cove and Aquatica, it forms SeaWorld Parks and Resorts Orlando, an entertainment complex consisting of the three parks and many hotels. In 2017, SeaWorld Orlando hosted an estimated 3,962,000 guests, ranking it the 11th most visited amusement park in the United States.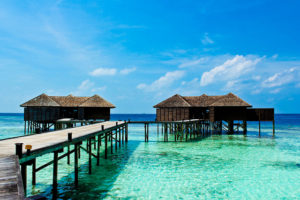 All-inclusive Resorts:
Welcome to one of the largest growing vacation venues in the world. Our highly trained staff can help you find that perfect destination or by the desired type of resort that you are looking for. Whether you are looking for that special adults-only weekend getaway or a longer one with your friends or a family, you have come to the right travel company to help you find the right all inclusive resort for you.
Resorts are no longer like those from decades ago. Today's all-inclusive resorts now include many features such as swim out suites, pristine wedding venues, gourmet ala carte restaurants, butlers, water parks, nightclubs and everything else that one is looking for in a luxury vacation. So, once you arrive on-site you rarely ever have to venture off of property unless you just want to explore.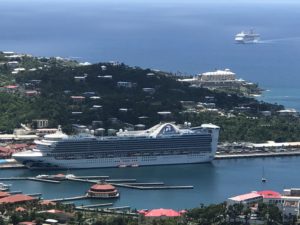 The World of Cruising:
Dollar for dollar—what better vacation venue is there than taking a cruise. Cruising offer's even the most cost-conscious person with great value for your vacation dollar because the cost of the cruise includes nearly everything you'll need for a fantastic trip: food, accommodations, daytime and evening entertainment and transportation between travel destinations. What other vacation venue is there that offers you waking up every morning in a new place. So, why settle on just one stop when you can pick an itinerary that visits all the locations on your wish list.
Today's cruise ships are designed to keep everyone happy. Whether it's pampering yourself at the spa while your spouse hits the casino, or if your thing is to simply lounge in the sun reading a book while your family plays in the pool there is plenty of things to do on board while the ship sails from port to port.
And, for those of you that might be concerned about being stranded in the middle of the ocean, relax. Cruise ships are like floating cities with everything you could possibly want onboard. Today's vessels are outfitted with Wi-Fi, cell service and satellite TV so you can stay in touch with the real world during your cruise (if you even want to). Onboard shops sell the toiletries you forgot to pack, medical centers can provide medicine or a doctor's services if needed, and laundry facilities let you wash your clothes mid-cruise so you don't need to over-pack. Of course, there's also the fun stuff like gyms, multiple restaurants, movie screens, spas, swimming pools, theaters and clubs for dancing.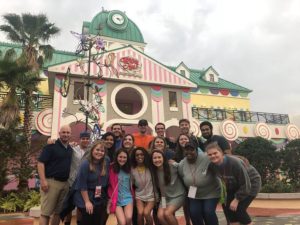 Church and Civic Organisation's Travel Planning:
Traveling with a church, religious organization or a civic organizational group is one of the most powerful ways to develop, friendships, not to mention, fellowship, while enhancing your faith and enriching your spiritual life. We make planning your group vacation easy. Our experts handle even the smallest details so your group of eight people or more will have more time to explore, reflect and renew their faith.
When you travel on an Elite Memories Travel tour, you're considered a "group" when there are at least 10 people traveling together, and that's when you start earning special benefits. You could be traveling with family, friends, your church, or maybe you're simply interested in exploring the roots of your faith. Coordinating group travel is not always easy and that's where we come in. We are the experts in faith-based group travel.
Elite Memories Travel offer's a great collection of faith-based tours, including tour packages of the Ark Encounter in Williamstown Kentucky and the Holy Land along with the planning and support you need for a journey you can believe in.
For parties of 9 or fewer travelers, explore our vacations and request a quote after finding a tour that interests you.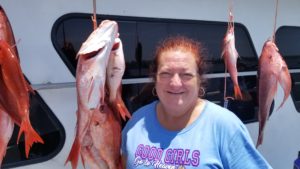 Deep Sea Fishing Excursions:
Elite Memories Travel offer's a selection of numerous charters for deep sea fishing excursions that range from five hours to 10-hour trips during the day and night.
Select charters include restrooms, air-conditioned galley, snacks, drinks, and light meals. Also, on select charters, rods and bait are provided, as well as, deckhands that are there to assist you in creating a most enjoyable adventure.
Please contact us to request a quote for the fishing excursion that interests you.
Let us help you find a destination
Determine your goals and desires by first considering your interests. Write a list of activities that you enjoy. Brainstorm others that you would like to try for the first time. Narrow down your destination options by knowing exactly what you expect to be there waiting for you.
Factor in your current needs. Now that you have created a list of things you enjoy in general, take a step back. Examine your life and situation as it stands today. Ask yourself what you would want most out of a trip if you were to go on one this minute. Then go back through your list and cross out those activities that don't suit your needs at the moment.
Take fellow travelers into account. If anyone will be traveling with you (such as family or a significant other), have them write their own list(s) of preferred pastimes. Share your lists as a group. Discover which activities everyone hopes to experience so you focus on destinations that will make everybody happy.
Research travel destinations and then contact Elite Memories Travel expert's to set your dream vacation into motion.
Top Destination Videos
There is nothing better to helping you decide that special vacation than watching actual vacation video's from the experiences of the staff of Elite Memories Travel.
Several of our destinations include the hottest and most sought after vacation location's in the world. The vacation videos were shot by the staff of Elite Memories Travel at popular locations like Disney World, Universal Orlando and in the Caribbean on various cruise lines.
Get travel advice
Get elite advice from an elite travel company from the elite travel experts who treat you like family instead of just a customer. We help you find and book once in a lifetime destination experiences while taking care of the hotels, restaurants, and things to do that will give you a memory that will last a lifetime...Relax...we've got your memories covered.